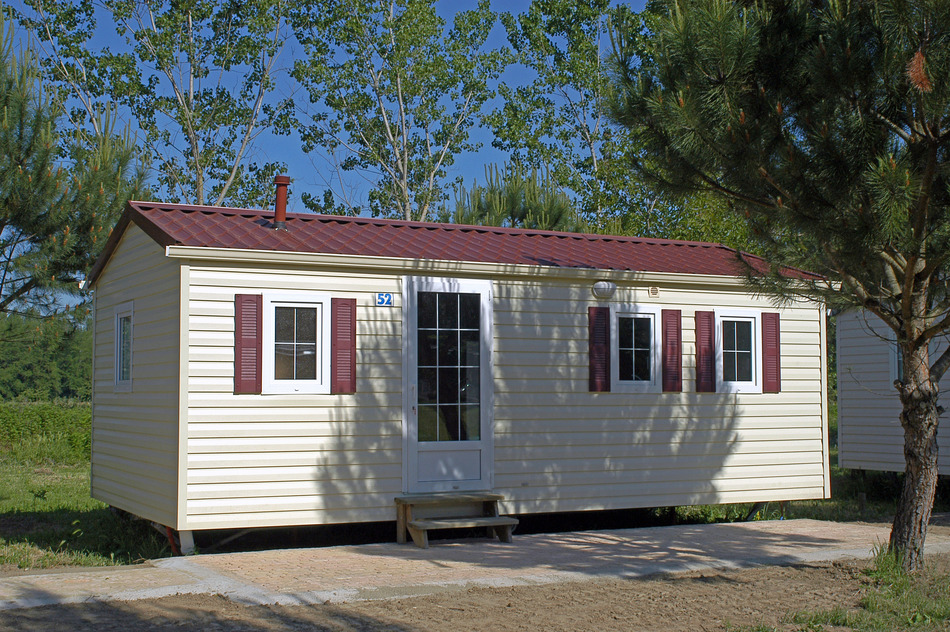 As the owner of a manufactured home, there are a number of issues that can lead to your roof being damaged and needing replacement. Everything from weather to simple old age can damage manufactured home roofing to the point where a replacement will be needed. Fortunately, if you know the type of roof you would like then you can go into the project with a good idea of the replacement process and the estimated final cost. When you run into roofing problems there are a number of factors that will determine the process and cost of a replacement roof. The main factor is the type of roof you would like for your manufactured home.
Types of Manufactured Home Roofing
There are a number of different types of manufactured and mobile home roofing. The cost and process of your roof replacement will be determined by this. Once you understand the type of roofing you currently have and the potential costs involved, you can initiate the process with some idea of the time it will take and how much it will cost.
Rubber Roofing
Rubber mobile home roofing involves stretching a thin sheet of rubber across the surface of an existing roof. This rubber coating protects against bad weather and acts as insulation. The major benefit of this type of roofing is the length of time it takes to complete the job, which is often in a day or less. For a single-wide structure, you are looking at an average cost of $1,175 to $2,295, and for a double-wide mobile home, the cost should be $1,595 to $3,610. If it is speed and relative affordability you are after for your roof replacement, then rubber roofing is definitely an option to consider.
Metal Roofing
Metal roofs are installed over existing roofs and often include a layer of insulation between them. A non-insulated roof for a single-wide will cost in the range of $1,000 to $2,000, and for a double-wide, the cost would be between $1,800 and $3,000. If you wanted to take the extra protective step and add insulation to your metal roof it will cost you 3,000 to $4,000 for a single-wide and from $7,000-$8,000 for a double-wide. Although this insulation step is expensive, it will add a lot of protection to your metal roof and will help you avoid costly repairs down the line.
Composition Shingle Roofing
Composition shingle roofing consists of a surface of individual shingles placed at an angle so that water can run off the roof. This type of roofing is much less sustainable to damage than the flat roofing that comes with most mobile homes. It is also rather affordable, costing from $650 to $2,175 for a single-wide or $1,290-$4,250 for a double-wide unit. Just like with metal roofing, shingle roofing can be placed right on top of the old roof. One drawback to consider is that this type of roofing is more prone to damage in high winds and bad weather than metal or rubber roofing.
Liquid Roofing
If speed and affordability are what you are after, then liquid roofing is definitely an option to consider. Liquid roofing is applied with a paint roller and the job can be completed in just several hours for a cost of $600 to $900 for a single-wide or $1,400 to $1,800 for a double-wide. Liquid roofing lasts for around ten years and individual spots can be patched up cheaply if needed down the line.
Manufactured and mobile home roofing is much more simple and cost-effective than roofing for larger homes. Before you decide on your roofing, consider the options and weigh them against your budget and needs. Once the roofing is complete, you can rest easy knowing you have a strong roof overhead for many years to come.