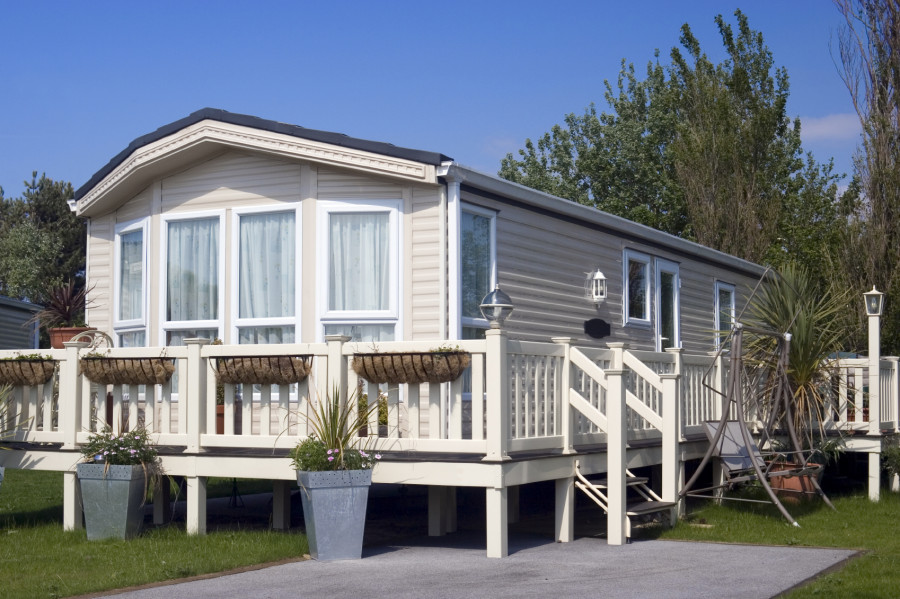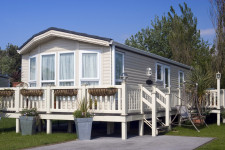 A manufactured home is built at a location that's different from where it will actually be lived in. Once built, the home is often transported in large pieces to its permanent spot where it gets assembled and fully installed. These structures are often thought of as "trailer homes" and may have a negative connotation. In reality, manufactured homes of today are not much different than site-built homes. Many of them come with landscaped lawns, garages, heating and cooling systems, and can be multiple stories. For people in the market for a new home, there are many advantages to investing in a manufactured home that may not be so well-known. The following information examines 4 benefits of manufactured homes
They're Affordable
One of the greatest manufactured home benefits is price. Compared to site-built homes, which cost an average of $345,800, manufactured homes cost an average of just $65,300.  The reason is mainly because of labor costs. A manufactured home is between 10-35% cheaper per square foot to build, and requires fewer laborers working fewer days to complete the work. Not only that, but because manufactured homes are built in factories, materials can be purchased at cheaper rates and the savings can be passed on to homeowners. As the home is being built, certain features and customization can be chosen (or not chosen) to make the price even more affordable.
They're Built More Quickly
A manufactured home is 90% complete when it arrives on-site, so all that's required is for the parts to be assembled and the home to be hooked up to utilities. This quick set up means less risk of weather delays, worker illness, and other construction setbacks that can keep homeowners from moving into their new homes quicker. Keep in mind: the homeowner is responsible for having utilities, like electricity and sewage, set up before the manufactured home arrives at its destination for final construction. Also, key steps like site preparation, building safety, and home inspection are requirements and will be part of the construction process.
They're Cheaper to Repair and Maintain
Thanks to their simple design, manufactured homes are usually always cheaper to repair and maintain. This is also, in part, because of their construction. Manufactured homes have the benefit of being built in factories where construction processes are tightly controlled and not at risk of being affected by weather damage, vandalism, or poor contract work. Plus, they're often energy efficient. Many of them are solidly built with well-sealed windows and seams that keep heat and air conditioning in the home, resulting in lower energy bills.
They're Fully Customizable
Not all manufactured homes look alike. Some may have porches, garages, vaulted ceilings, landscape designs, decks, or even multi-stories. It all depends on what the homeowner wants. Builders can even customize the interior with everything from hardwood floors to granite countertops. For homeowners in the market for upscale manufactured properties, they can choose among homes ranging in size from 2,000 to over 5,000 square feet.
Manufactured Homes Can Benefit the Right Homeowners
Manufactured homes may be slightly different than site-built homes, but they offer many benefits that buyers can't always find anywhere else.