Mobile home roofing was once quite different from roofs on traditional homes.
Mobile home builders these days offer the same types of protection and the same kind of construction techniques. It's now possible to live in a mobile home and enjoy the same feeling of security because you're underneath a solid structure. The frames that support the roofs of mobile homes use 2-by-4 jousts that are overlaid with either chipboard or plywood, just like a standard home.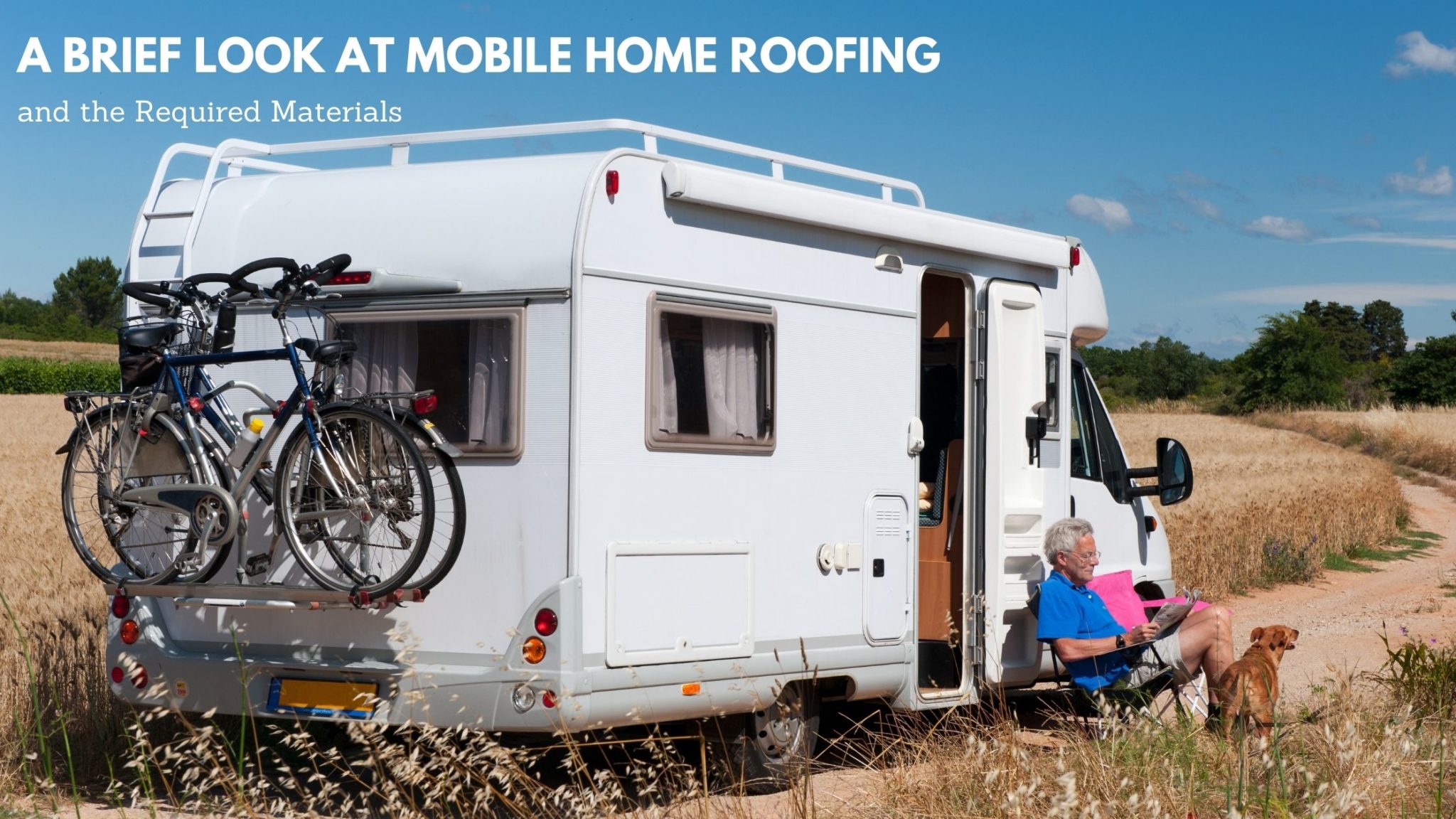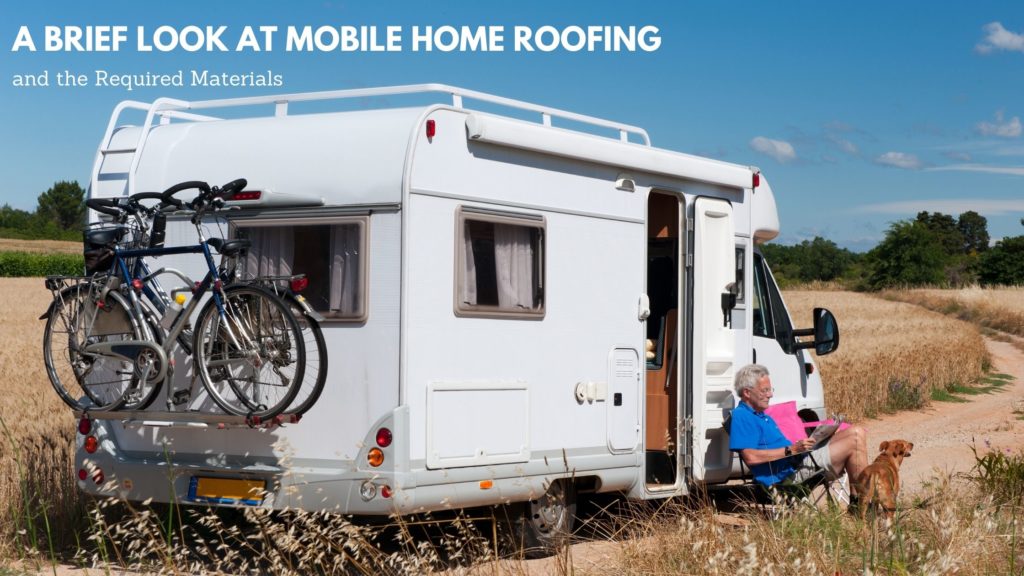 Be aware that those supports hold the weight of the roof. They don't make a mobile home secure from the weather. If you let those panels become exposed to moisture, they will eventually deteriorate. The insides of the home will be damaged and otherwise victimized by deteriorating panels.
Felt Protects the Frame
Damage can be prevented by using the proper mobile home roofing materials. This can be accomplished by putting felt on top of the roof's deck. This is the type of felt that is called organic felt. This felt has been fully saturated with an asphalt solution. This makes the felt moisture-proof. This is a type of felt that is vulnerable to weather. Wind and sunlight can wreak havoc with it.
Protect the Felt
In order to keep the effects of weather from degrading the felt, it must be protected. Asphalt shingles offer just such protection. They're the part of the roof that's visible to people. These shingles don't let rain, snow, or sunshine affect the roof and thus cause it to fail. They protect the roof and its foil for many years.
On a regular roof, asphalt shingles are put on in layers. Only one layer is allowed on a mobile home because of weight. That means that shingles on a mobile home roof are more liable to allow leaks. You need to replace the shingles more often on a mobile home roof.
Alternatives that can be considered
There are alternative mobile home materials. Aluminum is one. Aluminum is lightweight, but it cannot provide the energy efficiency and insulation that is required. It can also be expensive because it has to be replaced in whole sheets.
Another option is something called TPO. It's flexible. It's easily installed. It's inexpensive. It's also quite energy-efficient. It can be replaced in widths of varying sizes. TPO membrane roofing is considered to be ideal for replacing a mobile home roof. It lasts. It's effective in hot climates, cold climates, and many different kinds of weather.
Proper Ventilation Is Essential
Another danger to roofing on a mobile home lies underneath the roof. Humidity and temperature can cause condensation to appear on the plywood. It will rot. This can be solved by proper ventilation. Ventilation keeps condensation from forming and thus causing a roof's supports to rot.
A vent is a hole in the roof. The hole has to be made in such a way that the weather that the roof protects the home from isn't able to get in and cause damage. The trick is to keep a roof free of moisture while also making sure that the vent doesn't allow weather to damage the roof.
A roof protects a home for many years. It must be constructed in such a way that it's built in the same way that a roof is built on a regular home.
There are other options as well
There is yet another option to replacing a mobile home's roof. A roof over can be considered. Instead of removing the existing roof, some owners opt to put new roofing on top of the existing roof. Many consider this to be a viable alternative because it keeps the costs low.
Although roof overs are more affordable than getting a new roof, there are some things that must be considered. It's essential to think about the location of the home. Homeowners may need to add more insulation. The type of material to be used is another consideration.
A roof over will cost owners anywhere from $1,000.00 to $3,500.00 if they're living in a single-wide mobile home.
A roof over will cost the owners of double-wide mobile homes anywhere from $1,500.00 to $4,500.00.
That said, a new roof placed over the existing roof will result in years of life being added to the mobile home. It's an attractive and inexpensive alternative that many mobile homeowners opt for.
There Are Lots Of Things To Think About!
When it's time to think about your mobile home's roof, think about the mobile home roofing materials that you need. Do you need better insulation? If there is also structural damage, it's probably better to just replace the roof.
A roof over might work well for you. Even with a roof over, you may still need to fix the existing roof. After all, it might still leak!
Place an Order
Originally posted on December 1st, 2014, this blog has been updated to reflect the most current information.