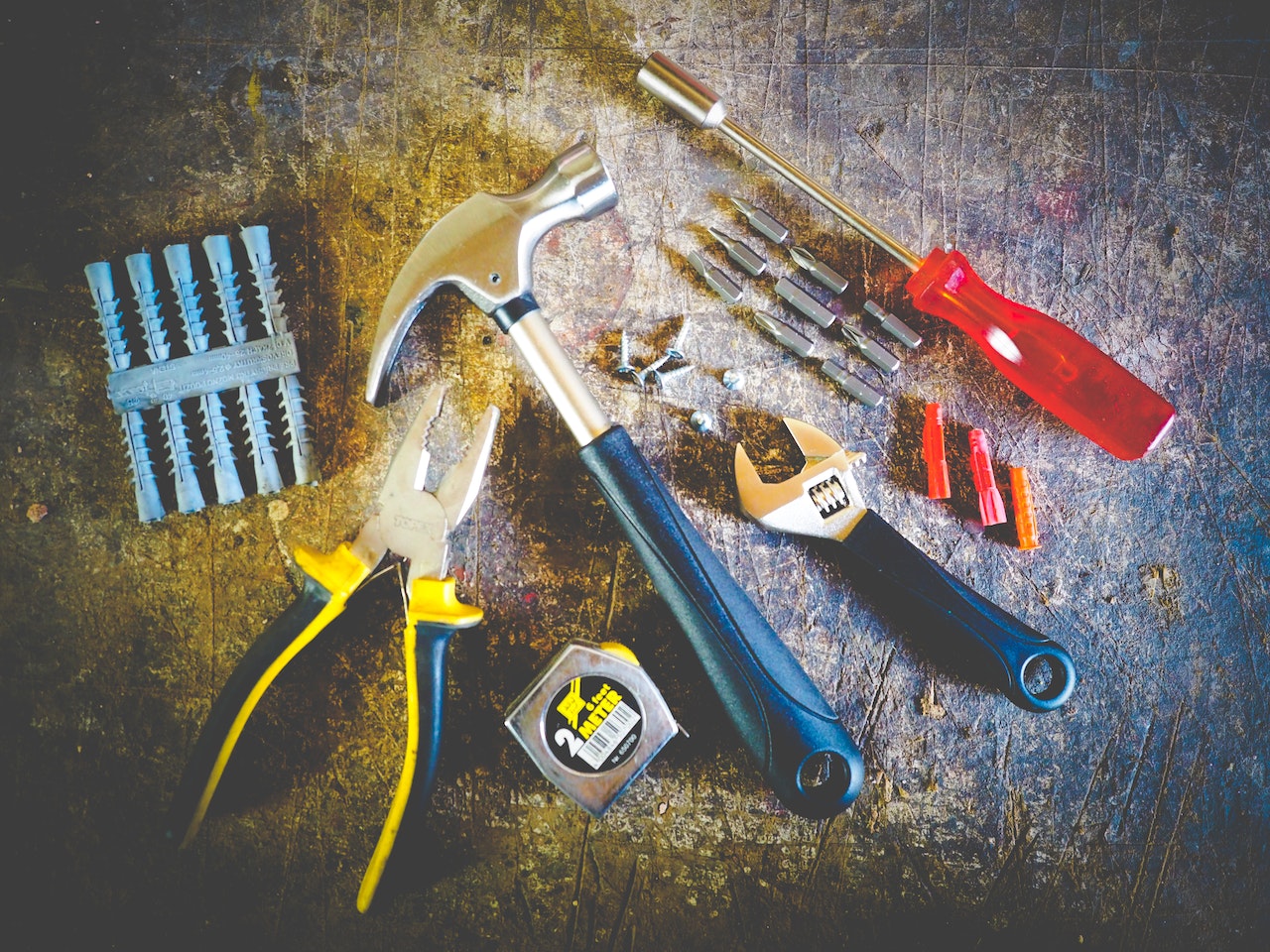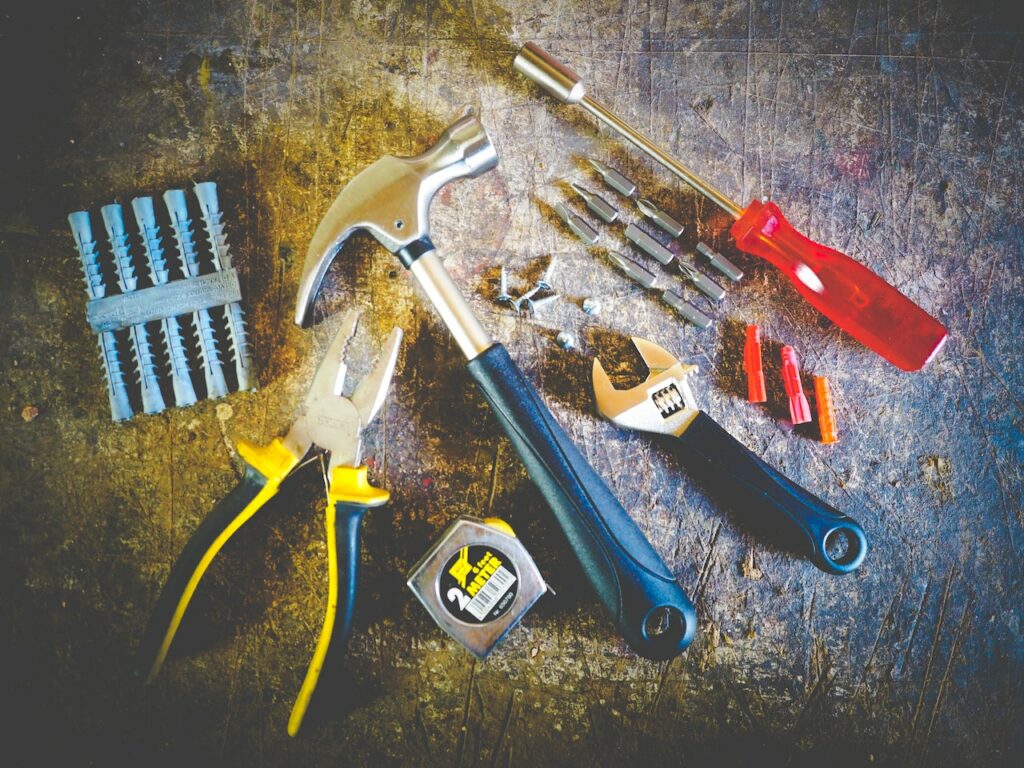 Having a mobile home comes with benefits and certain responsibilities. It would be best to have mobile home supplies for proper maintenance and repairs. However, determining which parts and supplies to have in stock can take time and effort. This guide will go over the mobile home supplies you'll need to stock. We have arranged them into different categories.
Types of Mobile Home Supplies
You can create a checklist of the different supplies for a mobile home and place them into different relevant categories. This technique allows you to organize your shopping list next time you're in the market for materials and supplies.
Consider the following categories for your mobile home supplies:
Exteriors

Tools, Hardware and Fixtures

Tie-Downs, Anchors and Towing Materials

Electricals

Heating and Cooling

Fire Safety Equipment

Doors and Windows

Bathroom Fixtures
Exteriors
The walls, roof and other exterior hardware can get a beating due to varying weather conditions. It would help if you stocked these supplies to repair them as needed.
Mobile Home Skirting:

Some people think of skirting as an accessory. However, these things protect your modular home's underbelly. They can keep dirt, debris, insects and other pests away. Further, they also help insulate your interiors during the summer and winter.

Wall Panels:

You can use wall panels to change the look and feel of your home. For instance, you can make your interiors more down to earth with faux wood or stone panels. In addition, they also help insulate your home from the elements.

Window and Door Canopies:

Canopies add shade to your living spaces and style to your exterior design.

Room Dividers:

These materials allow you to manage your interior space. For example, you can use them to create your home office space or a separate room for your pets.

Roof Wraps and Roof Overs: Consider stocking up on roof wraps and roof overs, which bring added protection for your roof from harsh weather conditions. They also serve as added insulation and can help you save 30% on your monthly electric bills.
Tools, Hardware, and Fixtures
Many mobile homeowners tend to do DIY repairs and make home improvements independently. It will be advantageous if you stock up on materials, tools and other hardware to immediately deal with minor problems around the house before they become an emergency.
Toolbox:

Consider purchasing a full-sized toolbox with all the gear you need for repairs. Your toolset should include a flashlight, drill, drill bits, utility knife, tape measure, level, hammer, pliers, wrenches and screwdrivers.

Safety Gear:

Make sure to stock up on safety gear when you're in the market for

supplies for a mobile home

. These include dust masks, gloves and goggles.

Air Compressor:

You can plan to purchase an air compressor. It can be pricey, but it is useful for paint jobs, cleaning dirt and debris and other major home improvement work.
Tie-Downs, Anchors and Towing Materials
Your modular home must be secured when you move to a different location. In addition, you also need equipment to help you secure your home after relocation.
Hydraulic Jack:

This tool is handy for any foundation work.

Mobile Home Anchors:

These tools help prevent your home from shifting during storms.

Tie Downs:

These help anchors secure your home to the ground.

Hydraulic Earth Drill:

This tool secures tie-downs and home anchors.
Electricals
Wires, bulbs and other electricals can break down from time to time. Some of these items are consumable, which means they will need to be replaced when they reach the end of their service life.
Outlets:

Worn, burnt or damaged electrical outlets should be considered a fire hazard. You should be prepared to replace them immediately, which makes spare outlets essential.

Switches:

Switches also get worn out after much use, so you need extras to replace them. Further, some switches are stylish and can improve your home's aesthetics.

Surge Protectors:

Consider these as an absolute must. They help protect your electrical equipment and appliances, reducing the risk of electrical fires.

Bulbs:

These items are essential mobile home supplies. Consider stocking up on every type of bulb you have in the house.
Heating and Cooling
Heating and cooling systems keep you comfortable in your modular home. They also help keep pollutants and allergens away, improving the air quality in your home.
Air Conditioner:

Having replacement parts for your AC on hand will be very useful, especially if it will take a while to call a repairman. Some of the most common parts that need replacement include air filters, capacitors, fan blades, contactors, thermostats, refrigerants (store these carefully), condenser coils and evaporator coils.

Water Heaters:

You need the correct parts for your specific type of water heater. The most common water heater parts you can stock up on include anode rods, temperature and pressure relief valves, drain valves, heating elements, gas control valves, thermocouples and dip tubes. Please check with your user's manual for the specific parts you will need.
Fire Safety Equipment
The National Interagency Fire Center (NIFC) reported over 66,000 fires in 2022. Even if fire incidents have gone down since the institution of the HUD code in 1976, it is still best to stock up on fire safety equipment.
Smoke Alarms:

You should keep extra smoke alarms for your kitchen, furnace and other parts of the house.

Fire Extinguishers:

Consider having at least one or two fire extinguishers in the house and keep them within reach in case of a fire. Place them in areas that are mostly at risk, like the furnace, kitchen and other areas.
Doors and Windows
The entryways to your manufactured home can get damaged or worn out, especially the locks and handles.
Window Screens:

Window screens keep bugs, critters, dust and debris out of your home, allowing you to keep your windows open to get some fresh air inside the house.

Window Film:

These films add UV protection, and they add a tint to window panels, adding more privacy.

Locks and Door Handles:

Door handles and the locks for your windows and doors can get worn out and need replacement after many years of service.
Bathroom Fixtures
Consider a stock of bathroom fixtures as a must-have. Since they tend to be used frequently, expect them to wear out sooner than later.
Faucets:

Faucets get worn out after years of use. You can choose ones with a more modern and attractive design, improving the aesthetics of your interiors.

Shower Heads:

Just like faucets, shower heads can get clogged and require replacement.

Toilet Fixtures:

Consider stocking up on toilet fixtures and parts if it breaks down. These include the fill valve, flapper, drain stopper and wax rings.
Get Your Mobile Home Supplies from Basic Components
Basic Components is your all-in-one source for all your mobile home supplies, tools and equipment. We carry all the necessary materials and tools you need to keep your modular home in tip-top shape. Place an order today, and our team will gladly assist you.