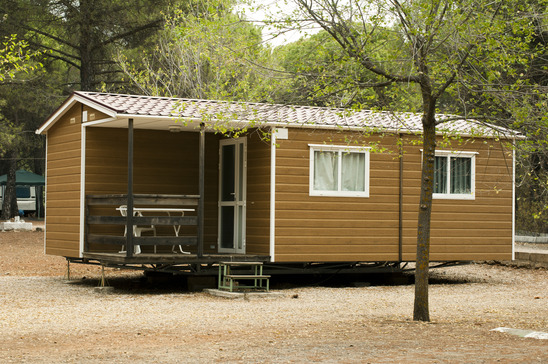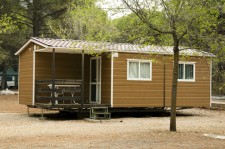 Every mobile homeowner needs to know the proper steps to take when it comes to winterizing their home. There are steps to preserve heat during the long, winter months, conserve energy, and stay comfortable when the cold has set in outside. Mobile homes don't have the same degree of insulation that is found in a traditional home. However, they can be just as cozy with preparation for harsh weather conditions. Start gathering supplies and mobile home parts, such as mobile home skirting, in the fall. With preparation, the mobile home will be quite snug.
Start with Caulk
Begin with silicone caulk, sealing off any areas where you could lose heat due to a draft. Add caulk around mobile home doors, windows, the gutter, and various mobile home parts, such as the vents for the furnace and plumbing, the vent for the dryer, and any opening you can find.
Think Weather Stripping
Weather stripping is relatively inexpensive. Add it around windows and mobile home doors, both outside and inside, to provide an added measure of protection against cold drafts. Remember that you want your mobile home to be buttoned up tight before the chill sets in.
Purchase Heavy Plastic
Many people will take their efforts a step further by using heavy plastic that is stapled on around every window. This will provide an additional buffer. Every effort can make a difference in keeping your home warm and saving you money on energy bills.
Maintain Your Roof
Your roof is one of the mobile home parts that is often overlooked. Just like you address your windows and mobile home doors as a source of lost heat, your roof is essential as well. Apply a fresh coat of sealant each fall.
Check Blocks and Jacks
Do a thorough inspection of the support structure for your mobile home. If your home begins to sag, you'll find yourself dealing with many problems with a variety of mobile home parts and you'll have gaps that will mean loss of heat.
Inspect Your Mobile Home Skirting
Make sure your mobile home skirting is in good condition and fits properly. Mobile home skirting should allow ventilation, but not be loose. If you have problems with mobile home skirting, you may need to replace certain sections.
Check Your Mobile Home Doors
You may want to purchase a heavier door to make your mobile home warmer. You can also replace your screen door with a storm door.
Take steps to winterize your home each year and you'll find it much easier to endure the cold. With a little time and effort, you'll know that a warm haven is always waiting for you.