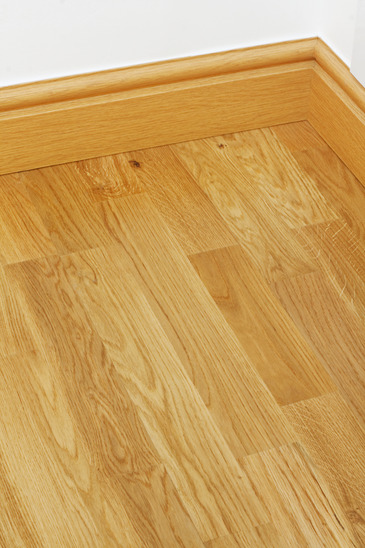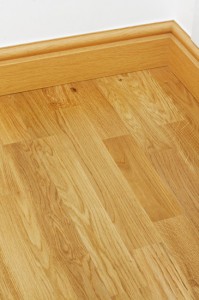 You don't need a lot of expensive mobile home parts or specialized knowledge to install or repair vinyl tile in an RV. It is a very simple mobile home repair. Anyone with a few simple tools and mobile home parts can install a beautiful vinyl tile floor in no time at all. Here is an easy guide to installing a vinyl tile floor in your RV.
Get the Tile
The first thing you need for this mobile home repair is the tile. You can find lots of great mobile home parts for a good price. A we have vinyl tiles in many patterns and colors to allow you to outfit the floor of your trailer exactly how you want it.
Remove the Old Tile
If there is already vinyl tile or you are simply repairing a vinyl tile floor, you first need to remove the old tiles. You can do this easily by heating up the glue that holds the tile down. Do this by running a hot iron over the tile. Don't turn the heat up too high. You want to soften the glue, but you want to avoid melting the tile.
Once you have heated the adhesive up, you will find it easy to remove the old tile by prying it up with a putty knife. You can remove the old adhesive that remains under the tile by using mineral spirits and a rag. Any adhesive that sticks can be scraped up with the putty knife.
Laying the Tile
If you are just repairing a vinyl tile floor, you will only need to replace the tiles that are damaged. This is a very simple in comparison to installing a new floor. However, installing new vinyl tile floor from scratch requires a little thought.
As well as picking up the vinyl tile from a mobile home supply store, you will need to pick up some graph paper and colored pencils as well. You can use this graph paper and colored pencils to layout designs on paper before you put them on your floor for good. Once you have the perfect design created, you can use it to refer to while you are laying the vinyl tiles during the mobile home repair job.
It is easy to place the tile you get from a mobile home parts store. Vinyl tiles from mobile home supply stores come with self-adhesive that makes them very easy to install. Just be very careful to follow the pattern you have created on your graph paper. Be sure to fit the tiles snugly in place to eliminate gaps. You also may need to cut the tiles to make them fit around borders and corners in your RV.