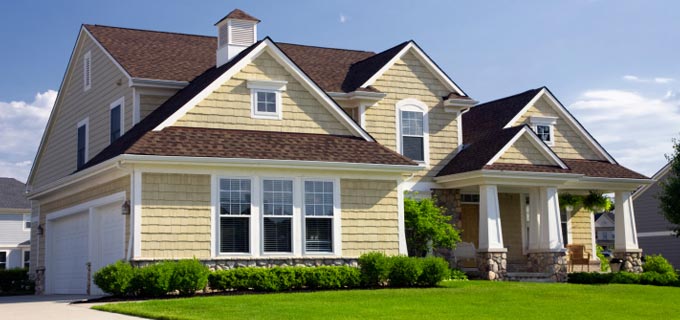 The growing popularity of prefab homes make economic sense. These modern houses are more energy efficient, which translates to reduced energy bills, and more affordable for many great reasons. In addition, improvements raise the resale value of homes by amounts greater than the cost of the changes. However, people are often confusing the terms "prefab," "modular," "manufactured," and "mobile" when discussing homes, so we're here to explain the difference!
Prefab Homes or Factory Built Homes
"Prefabricated" or "factory-built" is a term that describes all manufactured, mobile, and modular homes, because surprise! they're all built in a factory. If you telling your friends about your cool new prefab home you'll have to be able to specify which type of prefab home you mean, otherwise they won't know whether you're referring to a mobile or modular home.
Manufactured Homes or Mobile Homes
"Manufactured" or "mobile" homes are constructed on a sturdy, permanent chassis within a factory, and, as the name suggests, are made from manufactured home parts or components. Once the homes are constructed they are transported to the home site in 2 or more parts. Once the manufactured house arrives at the site, the builders assemble the parts and connect pipes, walls, carpet, etc. Remember that manufactured homes are constructed on a chassis, rather than fixed to a foundation, which allows the home to stay mobile so the owners can take it with them if they move to a different property. While some might worry about the "mobile" concept of a manufactured home, these types of houses are built according to the Federal Department of Housing and Urban Development Code.
Modular Homes
Similar to manufactured homes, modular homes are constructed within a factory and taken to a specified site in pieces, to be put together by the builder on the property site. However, modular homes are fixed to a foundation as the parts are assembled, so they are not mobile like manufactured homes. Modular homes are constructed with the same materials as stick-built homes and follow the same building codes as traditional homes, so they gain value at the same rate, but are more affordable to construct because the construction happens in a controlled environment and isn't exposed to the elements.
Advantages of Prefab Homes
Prefab, both manufactured and modular, homes have a few advantages over stick-built houses:
Customization
Prefab homes are generally cheaper to build and install than traditional homes. A manufactured or modular home is likely to be cheaper than that of a stick-built house. The reduced costs are passed on to consumers.
Quality Control
All prefabricated homes benefit from the controlled atmosphere of a manufactured home supply factory. The building materials of prefab homes are not prone to vandalism, theft or dismal weather like traditional homes that are entirely built outdoors. The protection from the elements allows the building materials to avoid exposure to moisture, mold, mildew, and insects.
Lower Costs and Faster Move In Times
In addition, because prefab homes arrive on the site almost completely constructed, they can be assembled quickly and thoroughly, considerably reducing labor costs and move-in time. Contrast that with a few months for on-site homes and all the workers needing compensation during those months.
Learn More About Modular Homes from BCI
Unlike in the past when "prefab", "modular homes," and "manufactured homes" were synonymous with trailer homes associated with tornado wreckage, recent developments in the home construction sector are changing these perceptions. Today, most prefab homes are built on permanent foundations and may be financed in the same way as traditional homes. Moreover, the market appeal of manufactured homes continues to be on the rise as more design options, green materials, and affordable quality are available to manufacturers. If you're interested in learning more about about the benefits of manufactured homes, contact us and we'll answer any questions!