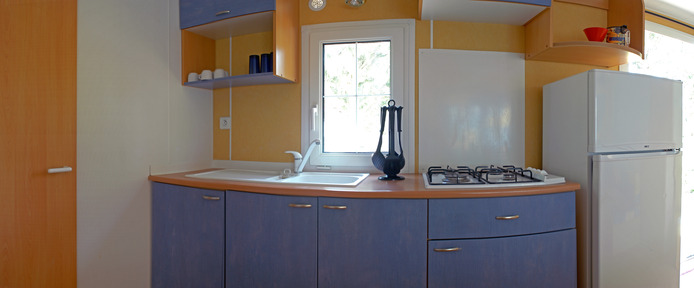 Home should feel warm and welcoming. It is where you work, play, eat, sleep, and come together as a family. Your home is where you make memories that last forever. You want your mobile home to last just as long. Many people believe that only professionals can repair and update a mobile home. However, maintaining, remodeling, and repairing a mobile home doesn't have to be very expensive or time consuming. At Basic Components, we carry items that can help you remodel mobile home walls, bathrooms, kitchens, and more. There are many different features that can be changed out when remodeling.
Make your kitchen both water and insect tight
The kitchen is an important place in your home. It is where food and dishes are stored. Keeping this area clean depends on keeping the outside weather and insects out! Also, water from everyday activities can cause problems over time. It can damage wood, spoil food, and create slippery situations. Insects and rodents can and will enter any hole they can find, especially when they smell food. To remodel a mobile home kitchen, you need to first make sure the seams are all dependable. If your mobile home's kitchen is not quite as water and insect tight as you want, consider resealing them. XtraBond® 150 General Purpose Silicone Sealant at Basic Components is mildew resistant. Use the sealant around vinyl flooring, the kitchen window, the sink, and around the countertop.
Update bathroom faucets
Anytime you remodel a mobile home bathroom by changing the fixtures, you will see a dramatic difference. It is details such as these that your visitors will base their opinions on, even if they don't realize it. Bathroom faucets that are stained, rusty, or scratched should be replaced. You can find bathroom faucets in a wide spectrum of prices. If you want the lower priced non-metallic faucets, Basic Components carries several attractive styles. They come in chrome or oil rubbed bronze. We also have the metallic faucets. These faucets are perfect if you want to remodel a mobile home bathroom. We have faucets and shower heads with many different types of handles. Our Antique Bronze and Satin Nickel are elegant and very popular.
Repairing walls
Life can get rough sometimes. What began as a friendly wrestling match in the living room ends with someone's foot through the wall! A door that is flung open too hard can make a doorknob impression on the other side. It only takes a second for it to happen, but the damage won't go away on its own. In order to get your home looking like new again, consider replacing the patch of panel or drywall that was damaged. Using an adhesive is perfect for repairs to walls. To remodel a mobile home with walls that need repairs, use a strong adhesive that is made for drywall and paneling. Titebond 5352 Professional Drywall Adhesive will do the job in all areas of your mobile home.
Whether you need to remodel your mobile home kitchen, bathroom, living room, or more, Basic Components offers products that can help. Be sure to keep your home updated and in good repair. Your family deserves the best place to make beautiful memories.